Adult Polo
---
Experience the excitement of water polo with Water Polo Saskatoon's adult programs. Whether you're a beginner looking to learn the basics and stay active through the Adult Rec program, or a former player seeking a competitive edge through the Adult Comp program, we offer opportunities for all skill levels. Join us to enjoy the sport, build fitness, and be part of a welcoming community of water polo enthusiasts.
Not quite convinced? Check out our "2 Week Free Trial" package through the registration link below. You can get your feet wet before deciding to join our crew.
2023-2024 Season Information
This season we have two programs open to adults; Adult Rec and Adult Comp. Together, these programs are designed to offer water polo to all adults at all levels. The Adult Rec program is an introduction to the sport for new water polo players or those returning who want to get some exercise and re-learn the basics. The Adult Comp (Competitive) program is for water polo alumni to train and scrimmage at a higher level with our elite club athletes.
Crew
Practices Days/week
Time
Club Fee*
Age
Target Participants

Adult Rec/Beginner

1x/week

(runs September through March)

START DATE: Sept 7, 2023

$450

2006 & earlier

- Adults who are new or just starting out who want to stay active and learn to play a new sport!

- Practices will introduce participants to basic and intermediate water polo skills with the end goal of playing a full water polo game!

Adult Comp

2x/week (runs September through March)

Wednesdays

9-10pm (Scrimmage with Marauder Boys & Girls) @ SHAW

Fridays

7:30-9pm (Shooting/skills training with WPS HC) @ SHAW

START DATE: Wednesdays start Sept 13th, Fridays Start Oct 6th

$500

2006 & earlier

- Adults 19 and older who are Pirates Alumni, Team Sask Alumni, or past water polo players from another club.

- This group will have the opportunity to practice 2x/wk, once with the Elite Pirates and once with Water Polo Sask's High Performance (HC) athletes. Adult Competitive athletes are also encouraged to participate in CL and Provincials
*In addition to your club fee, you will be charged membership fees with Water Polo Sask and Water Polo Canada during your registration.
Get on deck with us! Play like a pirate!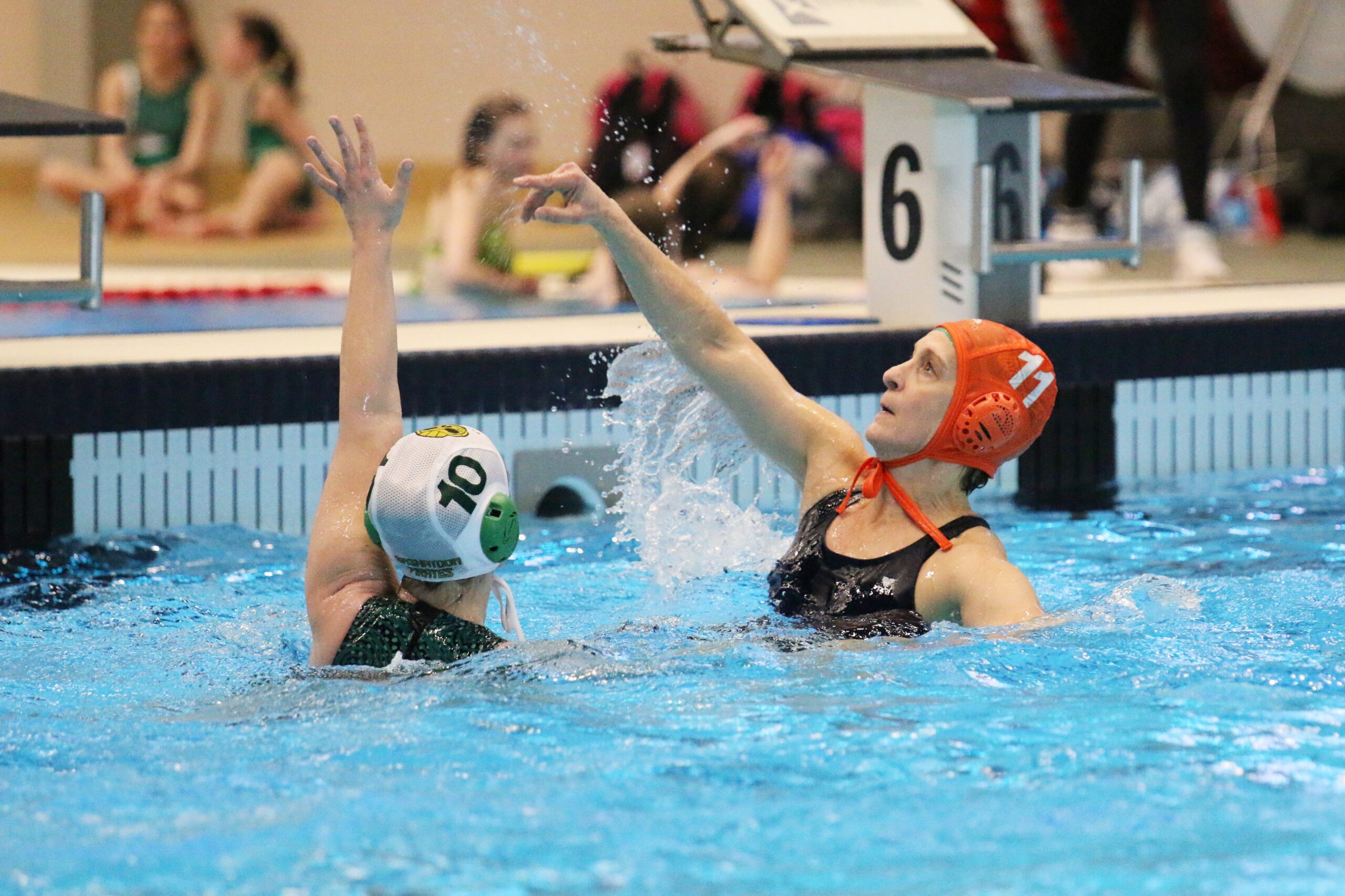 A Pirate on defence against a member of the Armada's fleet!