Adult Polo
---
TBD - Club Level - Adult Polo ($450) +19
Mid-October to end of March
1X weekly @ SHAW
Tuesdays
7:30 - 8:30 PM
Provincial Tournaments in December and March in Saskatoon
We love this game & want to share it! What's stopping you from getting in the pool with us?
There is no "official" coach and for sure no pressure. Previous players often share tips and pointers during a pick-up game. We're just out to have fun, improve our fitness, and make new friends. Often some of the NCL player will join in the scrimmage too.
If there is enough interest from all clubs, Water Polo Sask offers adult play at provincials in December and late March/early April. These games are about participation and previous players are reminded to tone it down a notch. Sometimes they 'splice the mainbrace.'
Get on deck with us! Play like a pirate!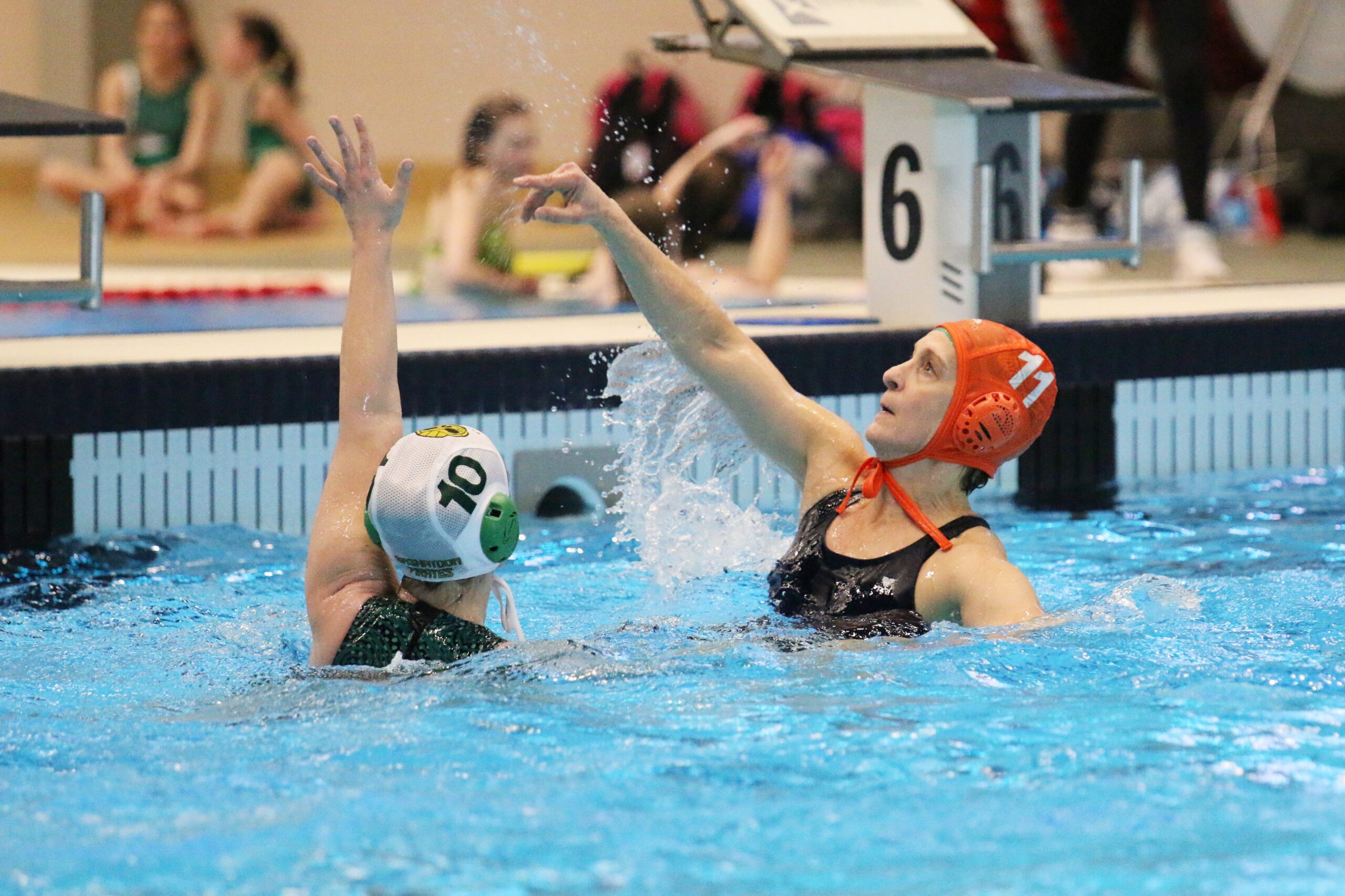 A pirate on defense against a member of the Armada's fleet!